In this day and age that we live in, almost anything and everything that we use has now gone digital – even your business cards! With the introduction of digital business cards, printed name cards are no longer the only way to go for impressing and connecting with prospective clients.
Certainly, digital business cards are not a totally perfect tool, but their flexibility and customizability are enough to make them a valuable addition to almost any business. Still have some doubts on whether you should get one? Read on and we might just convince you otherwise!
Why are people switching to digital business cards?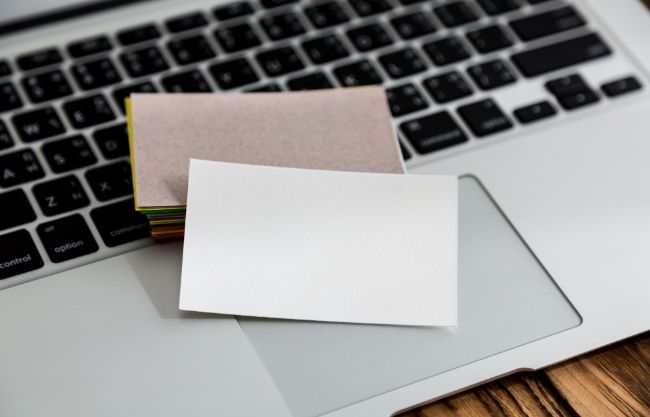 Before digital business cards came along, business cards were created on paper cards. Designed in the all-too-familiar rectangular size, these pocket-sized cards made rather impressive tools in getting one's business noticed by others and are still used even to this day.
Nowadays, advances in technology mean that business cards are no longer restricted to small paper cards as digital business cards become a growing trend. Here are some reasons why:
Paper business cards can be a hassle to bring and keep
As professional as it is, carrying your own stack of printed business cards does come with its own drawbacks. For starters, it's all too easy and common for someone to forget to bring their business cards along. Additionally, paper business cards can easily get lost or unorganized by your recipients, especially if they have many other business cards to keep.
By using digital business cards, you can easily send them out through your devices without worrying about forgetting to bring them or your cards being lost among others.
2. Contactless is the new norm
In the wake of the pandemic, the trend of giving out paper business cards is falling out of favour as going contactless becomes the new norm for everyone to keep themselves safe.
Since digital business cards are fully contactless and can be shared with anyone from anywhere without the need for any physical contact, many people are making the jump over to digital business cards as the preferred medium for approaching others nowadays.
3. Environmentally friendly
As their name implies, paper business cards are made with paper, and the amount of trees needed to create paper-based business cards does not make them very environmentally friendly considering how often paper business cards are thrown away.
In contrast, digital business cards are fully digital and do not require any printing nor paper to be made. For this reason alone, digital business cards are the superior choice in terms of helping the environment.
4. Constantly reprinting name cards can be draining
Whether it's due to a typo in contact information or just your staff members needing updates made to their cards, reprinting business cards can cost you a lot of money, energy, and time. As such, digital business cards are a better choice as you can readily make any changes to your cards without the need for reprinting.
Although paper business cards continue to be used today, digital business cards are growing increasingly popular for some of the reasons above. Since they can be adapted to fit most needs, digital business cards can be readily used in place of traditional business cards for almost any business purpose.
How can digital business cards benefit my business?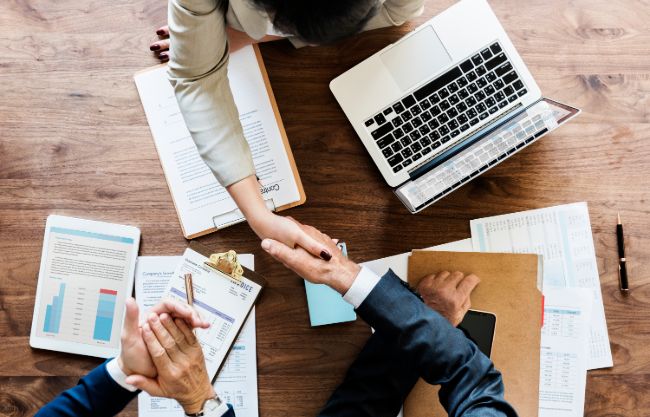 Assuming you're thinking about getting a digital business card, here are a couple of benefits that you can net for your business by having your own card:
1.Unlimited sharing to prospects at minimal cost
When you hand out business cards, paper business cards can only reach as far as the number of people you hand them out to. Digital business cards, on the other hand, can be easily shared to a lot more people at no extra cost!
In a business context, this makes digital business cards particularly useful for expanding your business's reach to more people; for instance, you can easily connect with thousands of prospects with just the minimum cost of creating your business card. Plus, those who have your digital name card can easily reshare it with others who might seek your services, which further helps increase your reach.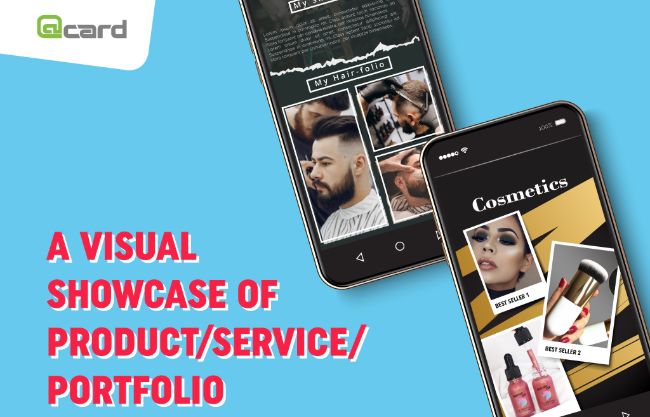 2. Provides a visual showcase of your business
Whether you're a budding entrepreneur or just a simple business owner, a good visual showcase for your business helps you stand out and impress your audiences. Given the number of visuals you'll want to display, a paper business card is not the most ideal tool for showing off your business's visual side – you'll need a digital business card.
By using a digital business card, you can easily include eye-catching photos and video about products and services you offer to give the audiences the most impressive glimpses of your business.
3. Effective for networking
Although paper business cards are commonly used, their effectiveness as a business tool for networking tends to be disadvantaged by high costs, a lack of functions, and limited room for creativity. In contrast, digital business cards do not have this setback as they can be easily outfitted with various buttons and features for the benefit of your recipients.
With plenty of buttons like Save-to-Contact, WhatsApp, social media, and even appointment booking to choose from, these features can prompt your recipients to take action, encouraging them to know more about what you do on social media and so on. This way, you can network much more effectively with just one digital business card.
4. Leaves good impressions
Nowadays, it has become a trend to take the digital approach for many things. In a business context, following the current trends can help set a positive image for your business as it shows you are up to date on the latest happenings.
As such, using digital business cards can help leave a good impression on your audiences as prospects would see you as proactive and trendy for adopting the digital approach.
All things considered, a digital business card can be just as effective as, if not better than, a paper business card. Seeing as how its digital nature gives it an advantage in lesser costs and easier sharing to others, this makes digital business cards a viable choice to just about any business out there.
So, what should you include on a digital business card?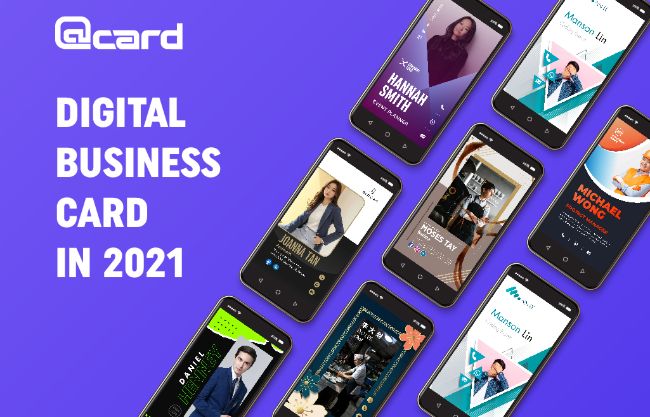 Unlike paper business cards, digital business cards can accommodate a lot more information plus a variety of digital features and functions. These include social media, email, and product or service portfolios in addition to the usual contact details found on a traditional business card. Here's a quick rundown for what you should include:
Social media: Social media platforms like Facebook, Instagram, and Twitter are all the rage now, so look to include your personal details on them into your digital business card. If your business card allows it, you can even integrate these platforms into your card to boost your business card's functionality.
Email: No business card is complete without adding your own email address, but how about stepping things up by being able to send emails from your digital business card? For the more corporate folks out there, this feature can come in super handy for sending out emails quickly and conveniently.
Product / Service portfolios: No matter the business, a good portfolio to showcase your products or services can really help you leave better first impressions. This is particularly helpful for professions like barbers or skincare specialists as you can include a portfolio that proudly displays your handiwork and achievements.
Of course, there are plenty of other features and functions that you can add to your digital business card, so feel free to add whatever else you need. Don't worry, a digital business card has a lot more creative space to work with compared to a paper business card.
How do I share my digital business card?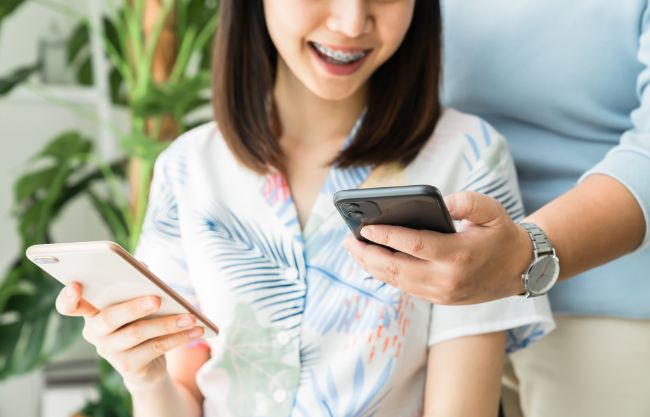 In fulfilling its business purpose, a digital business card needs to be easy to share to others. Fortunately, sharing a digital business card is rather similar to sharing content online – you are just a few clicks and presses away from sending them to everyone.
Share buttons: The most straightforward way, a "share" button can be added to almost any digital business card. With a press of a button, you can share your digital business card to anyone, anywhere.
Links: Similar to website links, a digital business card can also be shared with others via URLs. By using links, your recipients can view your digital business card with just about any device that has a browser.
QR codes: One of the most direct ways to get your digital business card seen, this is a great option for business owners that have a storefront – just display your QR code front and center and your visitors will be able to scan and view your business card with ease.
At this point, you should be well convinced that a digital business card is a cost-effective and easily shareable medium that can fulfill most, if not all, of your business's networking needs.
If you're looking for good card options, @card is a great choice that comes with all the benefits and functions that have been listed above! Created and refined by professionals at Artisense, the @card is a digital business card that is on par with the best ones out there on the market.
Why @card?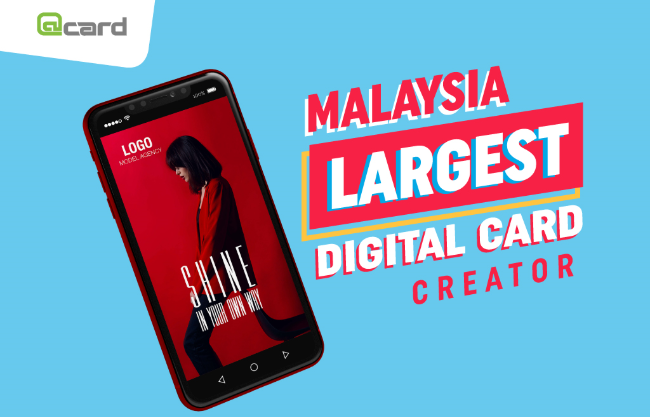 Customizable, adaptable to a variety of uses (even weddings invitation!), and available in a large selection of designs, the @card is a versatile digital business card created by Artisense. Flexibility and convenience aside, the @card has a few distinctive features that help it stand out from other business cards. These include:
1. No app downloads needed
Some digital business cards may need a special app for it to open and run properly, and this can be rather inconvenient (and annoying) for people who don't have it.
Fortunately, this is not a problem for @card as it is built in a way where it can be readily opened and viewed on any device, which means no additional apps need to be downloaded to open it.
2. Everything you need in one package
Thanks to the number of resources available online, it's definitely possible to create your own digital business card from scratch. Only thing is, this can be quite a long and tedious process, especially with the research needed.
With @card, you can save up on all that time and effort as @card comes with a large variety of designs and templates that can be easily customized to fit all your needs. From formal and geometrical designs to more chic and colourful ones, our extensive selection has designs for all sorts of different industries. Just pick your desired design and we'll provide you with your very own ideal digital business card.
Depending on your needs, @card is the most comprehensive solution for getting a digital business card thanks to its multitude of functions, customizability, and ease of use. If budget is a concern for you, @card is available in a basic LITE series and a more complete version that comes equipped with extra features like appointment forms and many more.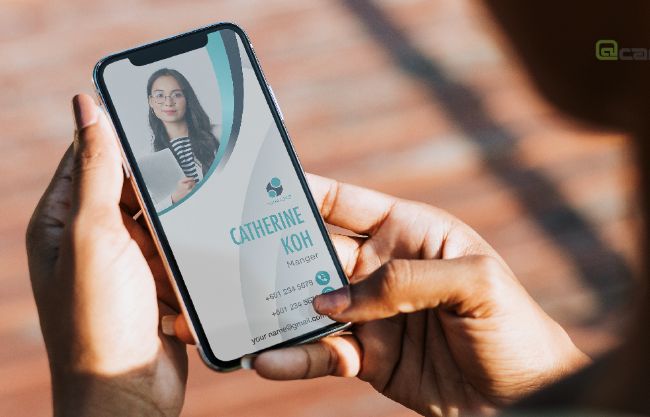 Now that we have reached the end, what would your verdict be? Would you consider getting a digital business card or perhaps stick with the classic paper ones? Or maybe use both? Considering the number of pros they have, having your own custom business cards can be the most worthy asset in helping any business grow and prosper!
After all, in a time where business cards are making the leap to the digital side, you'll need a digital business card that properly caters to all your needs. So, have your own personally customized digital business card today with Artisense. With a team of dedicated professionals at our agency, @card is nothing short of the best for your business.