It comes as no big secret that weddings are not the cheapest affairs in the world. It is not uncommon for newlyweds to rack up rather hefty expenses when organizing their wedding ceremony, especially for more extravagant ones.
What's more is that weddings may not be very environmentally-friendly either – paper materials, leftover food, flowers, disposables, and even party favors just become waste after the event, which is bad for both your wallet and the environment.
If you are looking for some budget wedding ideas or just some tips for hosting an eco-friendly wedding ceremony in Malaysia, congratulations! You've come to the right place. While you might have to make some compromises, a budget wedding can be just as elegant as any other wedding. Without further ado, here are some helpful tips to help you get started.
Wedding planning done right
Hosting a wedding that is friendly to both your wallet and Mother Nature isn't too hard – the key here is to look for areas that can stand to be less expensive and more eco-friendly, such as for the wedding attire, food, venue, and gifts. Fortunately, there are plenty of alternatives for you to choose from for these items.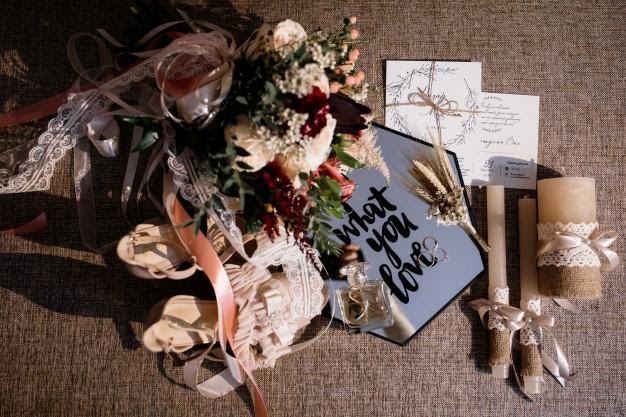 1. Embrace preloved
While it is understandable to want the best things for your wedding, going for preloved items instead can be a solid choice if you are hesitant on getting everything brand new. Since weddings are typically large affairs, there are dozens of preloved wedding items that you can get, like ROM dresses, wedding gowns, accessories, reception props, and many more. The main benefit to preloved items is their lower prices. If you don't mind their secondhand nature, this means you can get branded items for as little as half their price! Finding sellers of these items is rather easy too: just head on over to any online marketplace (like Carousell) or online selling groups on Facebook (such as Preloved, Malaysia Wedding related group) and you will be able to find whatever you need. With a bit of luck, you can even get a nice ROM dress for less than RM100 by looking for the right seller.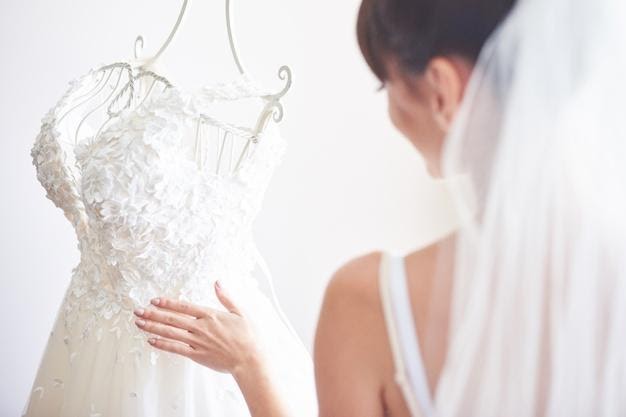 2. Rent!
If there's one thing that is cheaper than buying, it's renting, and for one-time occasions like weddings, this can help save you a lot of money. If you are looking for wedding items to rent, one good tip is to rent the more expensive ones like wedding gowns and bridesmaid dresses as they can cost a sizable portion of your wedding budget, especially if they are bought.
The reason behind this is simple: wedding dresses are expensive. Because of their exquisite and labor-intensive nature, the average wedding gown can generally cost up to thousands, and this may not really be worth the money considering that the bride usually only wears it for the big day.
So, unless you are keen on keeping your wedding dress for sentimental purposes or for your future daughter, renting is the better choice from a financial standpoint. Just be sure to do your research to get the best prices and you're all set.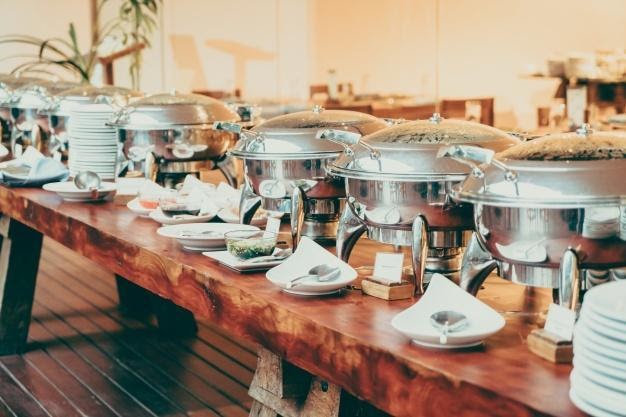 3. Have sustainable meals
Although weddings are a joyous occasion for you and your partner, this might not be the same case for Mother Nature. The truth is that weddings tend to produce a lot of waste, and food is one of them. For this reason, having sustainable meals for your wedding can go a long way in saving both your money and the environment.
Depending on your wedding arrangements, you can opt to have a buffet instead of a typical wedding banquet for you and your guests. Besides being comparatively cheaper, you also get to save money thanks to the buffet's lower staffing costs. Plus, a wedding buffet will generally produce less food waste compared to a plated dinner.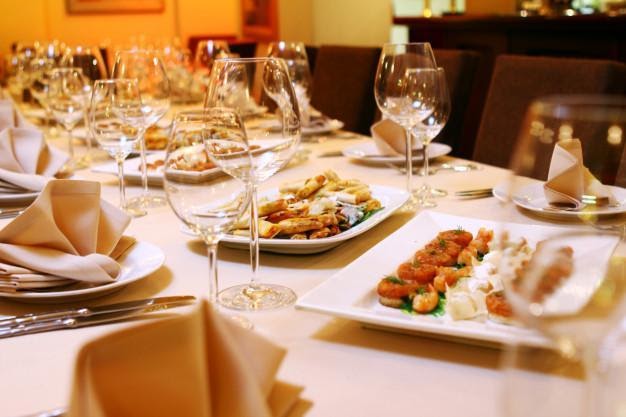 But if your wedding calls for a banquet-style meal, you can still be eco-friendly by being selective with your menu options (such as not having shark fin soup) and having your wedding planner or caterer offer more local and seasonal dishes instead. By choosing fewer exotic dishes and a more sustainable cuisine, you get the best of both worlds of affordability and being eco-friendly.
For Chinese couples, there is also the matter of the wedding buffet that is normally held at home. If you're the host, you can keep your eco-friendly game up encouraging your guests to bring their own containers and cutlery for a "green" party. Not only does this let you all have a guilt-free meal without any waste, but your guests also get to take any leftovers home with them if there happens to be too much food!
Also, you can go the extra mile and donate any excess food you have to those that are in need. You can check out What a Waste, a dedicated team on a mission to rescue surplus food and distribute them to the needy. Just reach out to them on Facebook or Instagram in advance with details of your wedding banquet or buffet and they'll arrange the logistics to save any of your excess food.
After all, why not help others out too while you save the environment?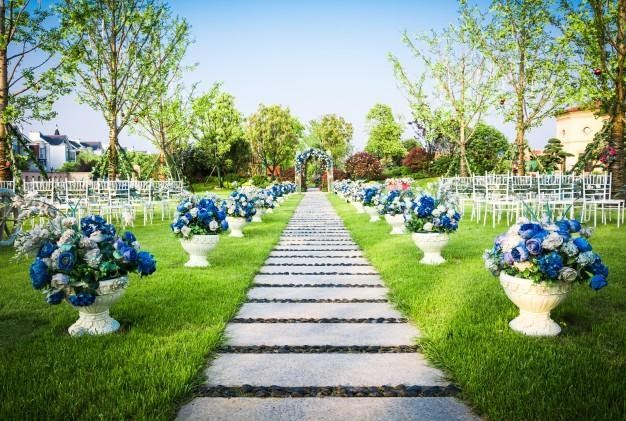 4. Take the wedding venue outdoors
For most couples, weddings often take place in large event rooms or banquet halls. Although this provides a posh atmosphere, this grandiose setting is not very eco-friendly as a lot of energy is used for the lighting, air-conditioning, and ambience. As such, one good way to reduce your carbon footprint is to just ditch the indoor wedding venue and host the wedding ceremony outdoors!
Aside from using less electricity, getting married outdoors provides for a relaxing and natural atmosphere that everyone can enjoy. When planning an outdoor wedding, you can adorn your venue with a variety of flowers, greenery, and trees to really nail that outdoorsy feel.
Plus, there is a growing trend for couples to say their vows when surrounded by nature, which also provides the perfect backdrop for getting the most gorgeous wedding photos outdoors.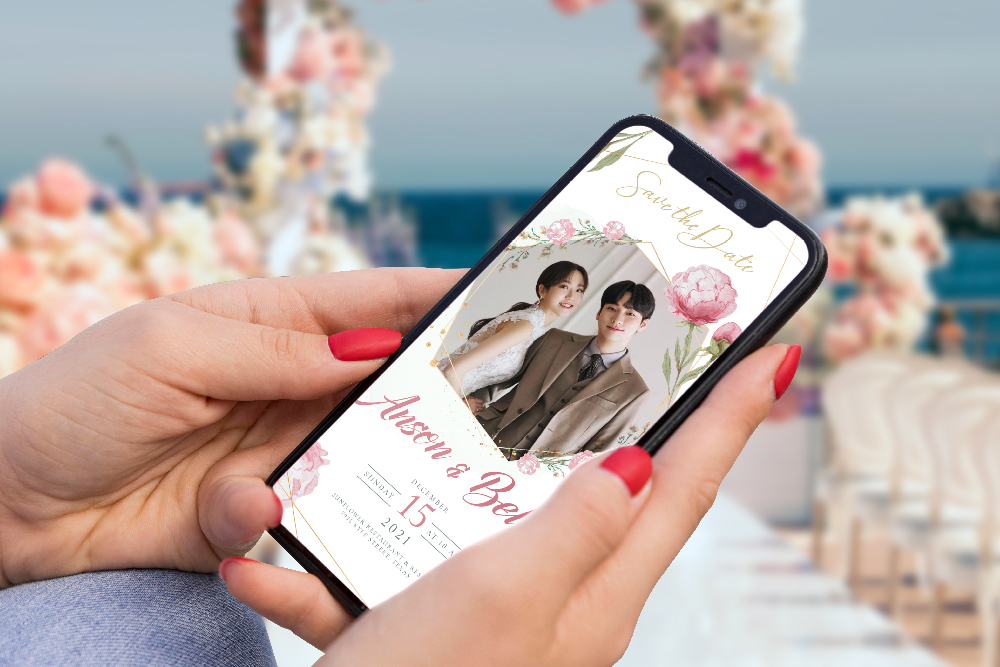 5. Do away with paper invitations
Nowadays, almost everything has gone online, and you should do the same with your wedding invitations! Put simply, paper invitations won't do you or the environment the best favors as they can be quite costly and essentially becomes wastepaper after your wedding. While they do make fine outlets for showing your creativity, e-invitations are just as good for this.
The main advantage to using e-invitations is the trees you will save from not needing any paper cards. This is especially helpful to the environment because printed invitation cards have little room for mistakes as any big changes or corrections just means having to reprint the invitations all over again.
By using e-invitations, you can easily edit and share your invitations to all your guests with additional features to boot – which @card has it all! With a large variety of wedding designs, head on over to Artisense to get the perfect e-invitation for your wedding today!
After all, time is money for many couples busy planning their wedding and going for e-invitations is just a lot more economical compared to sending invitations the traditional way.
6. Have a smaller guest list
Before you invite all of your beloved friends and family to your wedding, you might want to remember that large guest lists mean more costs and effort for you and your partner. If you're looking to be thrifty, one good tip is to cut down the number of guests to a more manageable number. For instance, consider having a guest list of 125 people instead of 250 for a medium-scale wedding.
By inviting lesser guests, you get to cut costs all around and also free yourself of the burden of dealing with too many people. The environment will also thank you for this as lesser people means you will produce much lesser waste compared to a large-scale wedding. Plus, a smaller guest list is not all that bad either since you get to spend more time with the people you have invited.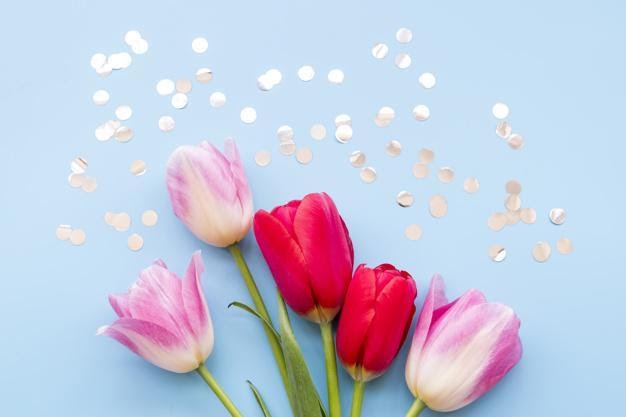 7. Settle for natural confetti
In a way, weddings can be thought of as big parties, and what party is complete without its confetti? If you fancy the idea of having guests throw confetti as a blessing at the wedding, try using natural confetti instead. This lets you cut down on the pollution that paper or plastic confetti can cause without missing out on the fun.
To create your natural confetti, you can use materials like leaves, dried flower petals, grains, and even birdseed for all sorts of combinations. The confetti can be mixed and matched based on your wedding theme and you can either create them on your own or purchase them from various shops and online sites.
Beautiful yet eco-friendly, natural confetti blasts make for stunning displays at any wedding with just the right hint of nature.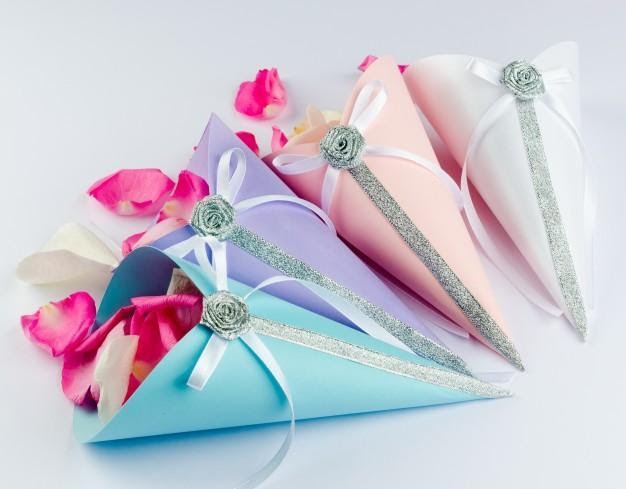 8. Go practical with your party favors / gifts
As the bride and groom, your party favors are small gifts to show your appreciation to your guests for attending the wedding. These gifts don't have to be boring, so try going for something practical and meaningful instead.
If environmentally friendly gifts are your preference, you can look for plantable favors like potted herbs, succulents, and seed packets for your guests, which make thoughtful gifts that lets them do their part in helping the environment. If edible gifts are more your style, you can also choose to give snacks like chocolate bars, handmade jams, honey, or coffee beans from local businesses.
By choosing the right products, you get to save money and help both your local businesses and the environment all at the same time!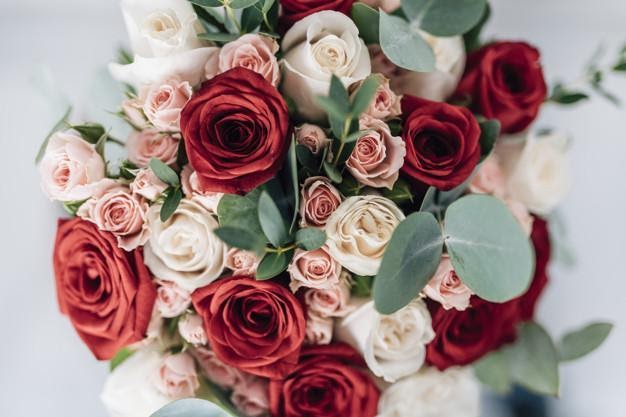 9. Consider which flowers to get
In Malaysia, flowers add an important touch to many weddings, whether it is for the wedding bouquet, car décor, floral arches, or even venue décor. But the downside to these beautiful flowers is the cost – the bride's bouquet can cost up to RM300 to RM400 each while floral décor can reach up to the thousands.
If you are not keen on paying heavy prices for your flowers, one good tip is to source them from your neighborhood florists instead, who may likely have your desired flowers at lower prices. There are dozens of florists around that have flowers as beautiful as any other.
It is also worth noting that flower prices can vary depending on the type and season as certain imported and non-seasonal flowers are naturally more expensive. For this reason, looking for flowers that are in season can certainly help cut your costs. But if that is not feasible, replacing those pricey blossoms with lookalikes in similar color palettes works just as well.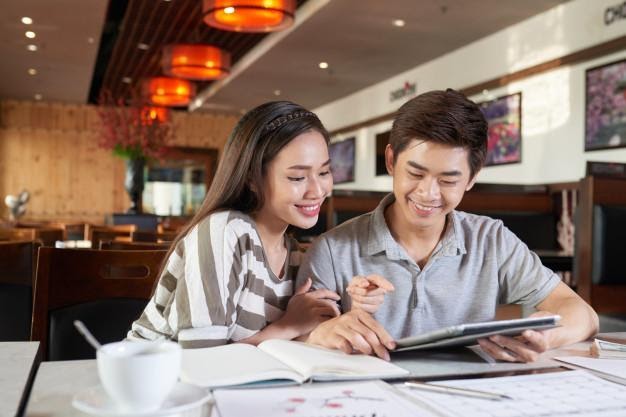 10. Live within your means
When it comes to weddings, couples may often plan the ceremony with their friends and family, and this can sometimes lead them to make decisions that are not the best for their wedding. If overspending is a concern, striving to live within your means is a very effective way to keep your budget in check.
While it is normal to want the perfect ceremony, the important truth to remember is that this is your big day. You do not necessarily have to select the most expensive items for your wedding, nor do you need to take up every suggestion that others might have.
For instance, consider skipping the Chinese wedding traditions if you and your parents have a more modern outlook. Similarly, you will do just fine without those imported ampoules that your makeup artist so sorely insists on.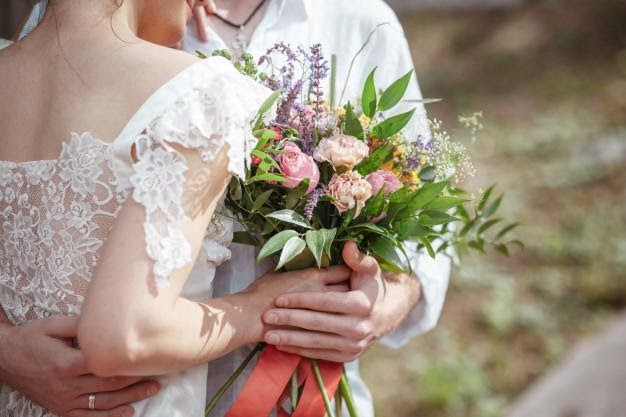 At the end of the day, taking a money-saving and eco-friendly approach to planning your wedding can be a lot of fun and our list above covers only a few of many ways to do it.
But if wedding planning has you stumped, Artisense's specially-curated wedding checklist is perfect for all you Chinese couples out there to ensure you have everything you need from the planning phase to the big day itself!
Although weddings are indeed super special occasions, that does not mean you have to go all out with your spendings as a budget wedding planned with the environment in mind can still be as fantastic as any other wedding ceremony.
After all, this is your wedding, there is no harm in doing what you know is best for you and the environment.