Paper Invitations have become an acceptable form of traditional invitation for many years. In fact, we have always assumed that invitation will be made from paper without giving much afterthought. 
Traditional invitation card provides a physical touch through an assortment of paper grain, grunge, smooth, coated or embossed among others. In other words, paper texture can convey a sense of elegance, refinement, and other qualities beyond whoever receives the invitation. 
As more and more papers are digitally stored, many people however are considering the digital form for wedding invitation cards. Aside from paper-saving and eco-friendly benefits, there are other benefits to using paperless.
Paperless is becoming a major trend in new events; most people are already seeing the real benefits. If you hold an event, you may put in thought to shift from traditional to modern digital to capture the multiple benefits provided for your convenience. 
The online invitation card is timely, fluid, and is distributable by e-mail, Facebook, Twitter, and Instagram, and digital messaging platforms like WhatsApp. 
RSVP which is just a click away involves minimal effort. This only takes minutes before it's all over.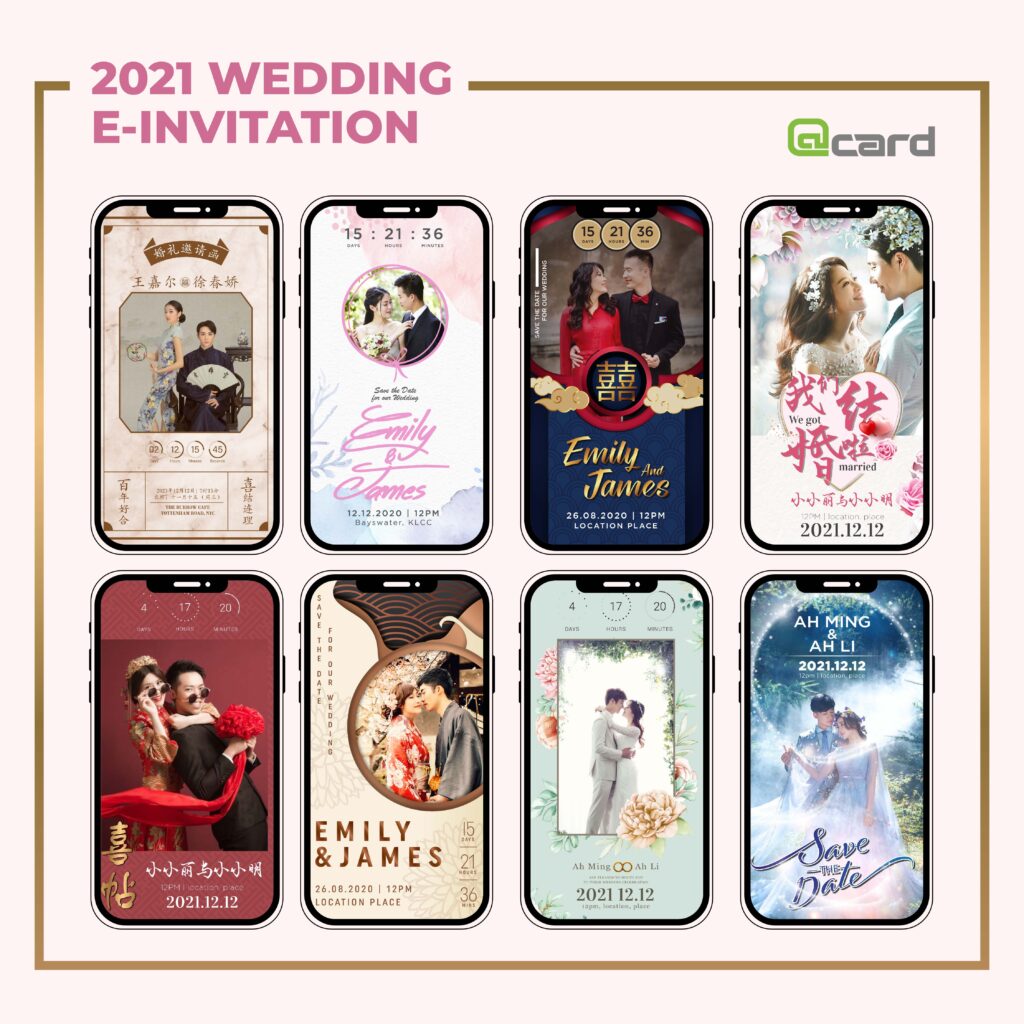 Many people are interested in stunning e-invitations due to chestfuls of eye-catching designs (even more, personalisation) or if you're artsy enough you can use your own creativity and skills as well. 
Virtual online invitation cards allow send-offs with date and time details. Users' minds will be at peace because it arrives on time for multiple time-sensitive events.
It's easier to update or amend the invitation card by just replacing the contents online. For paper invitations, you'll need reprints and may suffer from a  late send-off.
Moreover, last-minute invitations pose a challenge for paper invitations. The extra cost is incurred to the sender to speed the invitation card to guests, not to mention the time allocated for sending them to the guests door-to-door.
What's more, it's time to be contactless when social distancing is practiced. Online invitation card helps to contribute to slowing the spread of any infectious transmission.
The world is doing everything in less time at a faster pace. Snail mail invitations will be fading away in the near future to make room for a quicker mode of invitation.   
Select over 300 designs for your online wedding invitation card curated by a team of designers at @card, with a wide range of themes ranging from fairytale, Korean, minimalist, floral etc,.